About RandMvape
Introduction
RandM vape is the ideal vaporizer for relaxation in a number of ways. You'll never run out of fun with our broad range of options for your vaping pleasure; RandM vape tornado, RandM vape 7000, RandM vape 8000, and RandM vape 10000.
Good health depends a lot on your relaxation time. Therefore, as a health-conscious individual, RandM vape is not only a healthy option for the sake of your lungs; the vast range of options will help you optimize your relaxation time.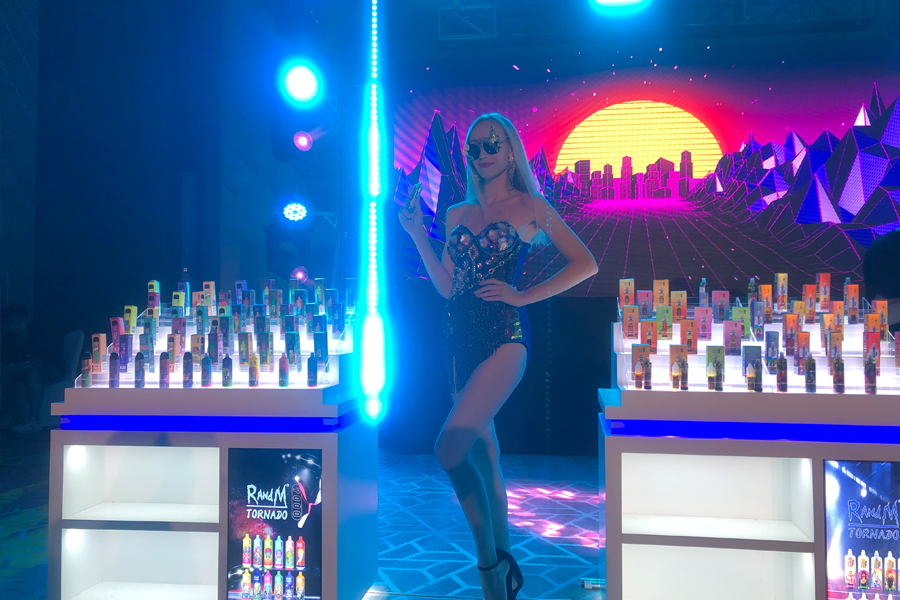 What is RandM Vape?
Each of these unique products was specially designed with a maximum puff capacity and a sexy feel of the RGB light. It is created to give you a long-lasting feeling of refreshment. RandM was made just for your convenience.
RandM is the redefinition of vaping. It is beyond the 10k puff you get from the RandM vape 10000, the 8k puffs you get from RandM vape 8000, or even the 7k puffs you get from the RandM 7000. In addition, it is the first disposable vape that is rechargeable.
With the sole aim of helping you get maximum satisfaction, RandM vape turned out to be the world's 1st disposable vape with the highest puffs, ranging from 3k- 10k puffs in one disposable vape pen or pod. It was created to give you the most- that's a lot of value for your money!



Why Choose RandM Vape?
• Technology Initiative:
We stood our ground to provide you with the safest vaporizer by sticking to cotton fibers for the atomizing cores. Cotton core separation is the best when it comes to effective oil conductivity. It eliminates greasiness, so you can take in a pure and sweet vape juice with no oils. The cotton core separation technology is why we can boast a persistent and rich flavor until the last puff: getting your groove from the first drag to the last puff.
• Highest Puffs Available:
Any of our brand options has the highest puff in the market. It is a highly competitive range in the market. So far, RandM has taken the lead, the king of vaping brands, and is unbeatable regarding healthy vape production and long-lasting vape.
• Innovative & Unique Design:
RandM is all about customers' satisfaction, which is the inspiration behind our unique packages and designs. RandM is about the adventure journey, getting lost in ecstasy, and finding that refilling relaxation that is much needed by the body. These are depicted in the adventurous visuals derived from WWE and street graffiti. RandM vapes and pods are not only designed with interesting visuals, but they are also grip-friendly.
• Premium Vape Juice:
RandM vapes passed the TDP and MSDS certificate, which is not surprising because it combines tasty flavors with the safest cotton core separation technology. With a battery that can last for as long as you want because it is rechargeable, you will surely get premium vape juice.
• Unique Taste:
Each of our RandM brands have a unique taste. The uniqueness is our identity, and it is so because of the combination of a wide range of flavors for your vaping pleasure. It is more than just fragrance or aroma; it is a richly tasty and long-lasting feeling.
• So what makes the taste unique?
First, it is the combination of ingredients that are not harmful to the lungs or the body. And then, the cold flavor gives you a minty feel. The certain kind of coldness and freshness that characterizes each vaporization gives you a refreshing and satisfying relaxation.
• Complete Product Line:
Our product line allows you to decide the kind of vaping experience you desire. We have the RandM vape tornado, RandM vape 7000, RandM 8000, RandM 10000, etc. We have disposable vapes that give you 600 puffs- 10k puffs. Your definition of sophistication is all on you. The choice is yours; is it a disposable vape or a non-disposable vape? A refillable or a non-refillable? A rechargeable or a non-rechargeable?



Conclusion
RandM is the healthy vaping choice; our combination of ingredients, production, and the technological process is the safest in the industry. RandM was also designed to give you that intriguing visual and handling sexiness. The contents are yours, giving you the maximum puffs you can get.
You are born to love any of the RandM products!